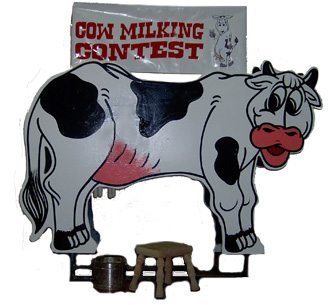 Cow Milking Contest
Rent our popular Cow Milking Contest for your next event or party!
Kids especially love this game because they get the chance to see what it's like to milk a cow.
This game uses white food dye mixed with water to create fake milk.
We have two cows, back to back for this timed contest. Each guest sits on a small stool next to their cow and tries to get more milk into their bucket than their competitor.