Welcome to Iowa Bounce Pro
Thank you for visiting Iowa Bounce Pro - your best choice for high quality event equipment rentals and services. Here you'll find great deals on inflatable attractions like the popular bounce houses and inflatable slides along with professional event equipment you need to make your next event a success. When it's time to plan your event, you'll want the professional experience and resources available only at Iowa Bounce Pro!
Easy Online Reservations
Making your reservation or just checking availability for your event is fast and easy at Iowa Bounce Pro. Just click the "Get Started Here" button below and enter your event date and times. As you browse all the exciting items on this website, you will be presented with those items available on your selected date. When you find items you would like to rent just click the "Add to Cart" button and build your event package. Complete the check out and your reservation is confirmed. Let's get your event started today!
Get Started Here!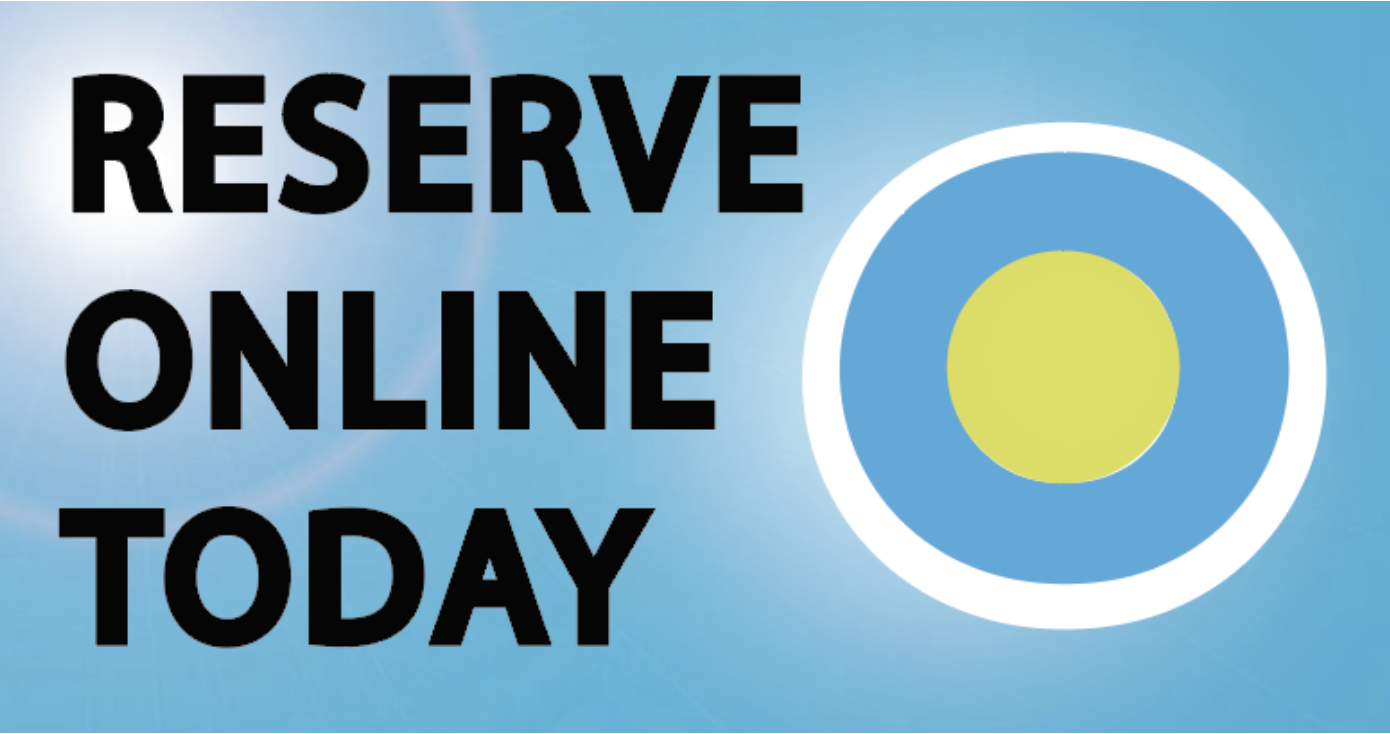 Order-by-Date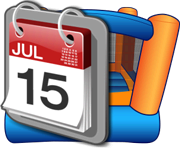 Obstacle Courses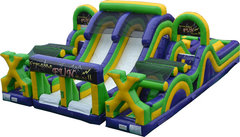 Interactive Games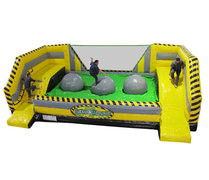 Extreme Attractions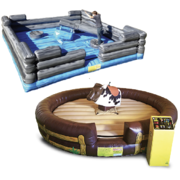 Giant Slides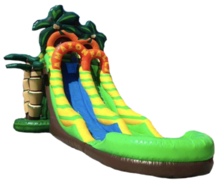 Water Fun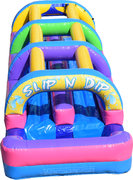 Bouncers & Playlands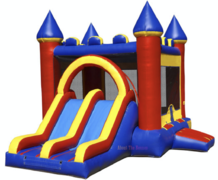 Carnival Games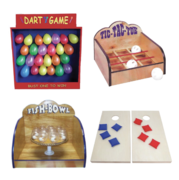 Tents Tables and Chairs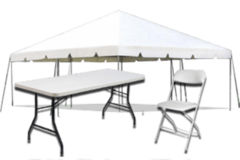 Concessions and Add-Ons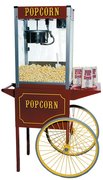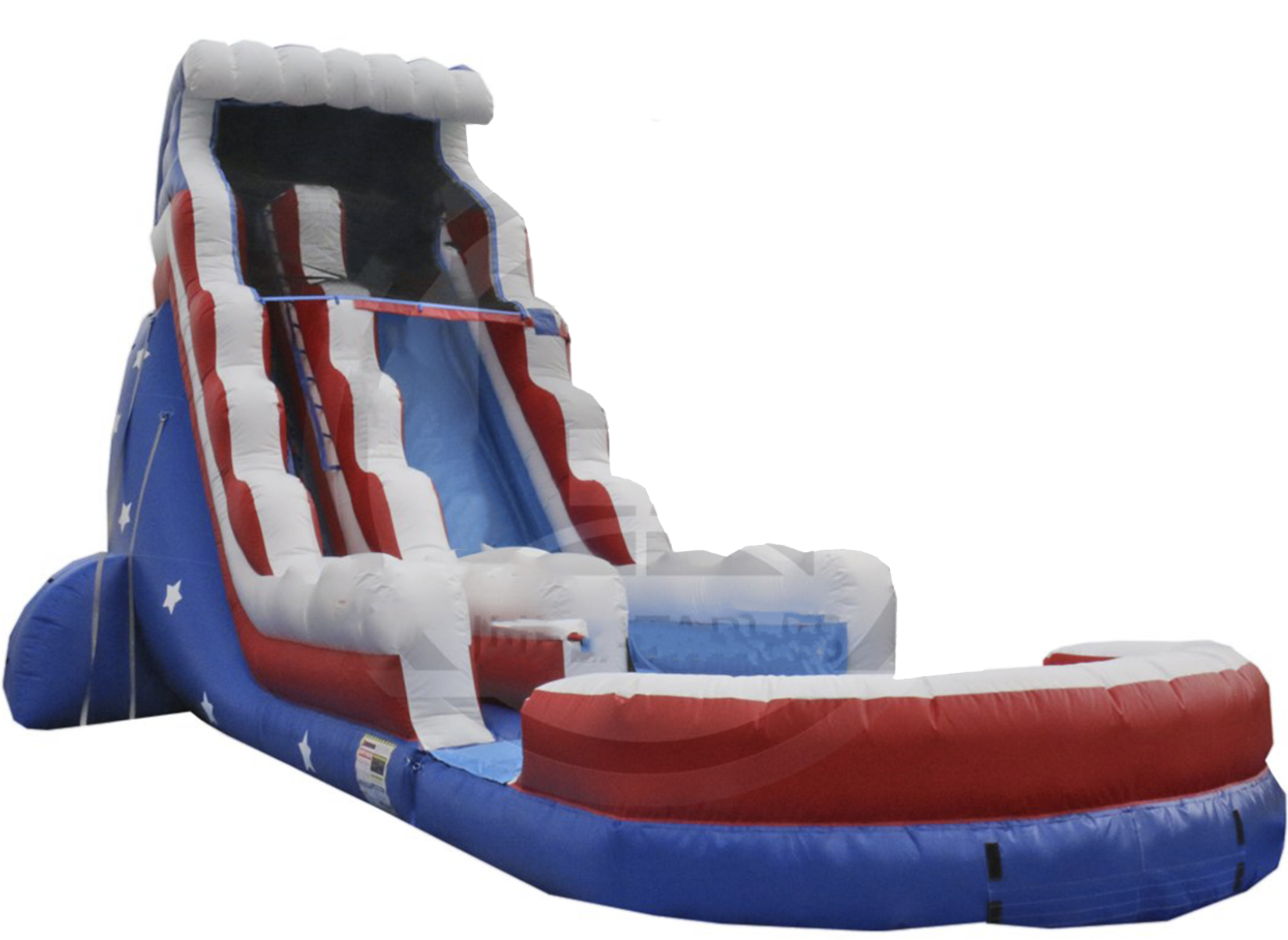 Des Moines Best Water Slides
Nothing says, "FUN" like slip sliding down one of Iowa Bounce Pro's Water Slides! Choose from single lane or double lane slide water rentals, or maybe the giant 22' foot Stars & Stripes Water Slide you see here with matching slip-n-slide feature.

Large or small, we have just the right wet & wild slide action for any event. Browse our selections for your favorite, and click on the title or image for more rental information and larger images. Splash into fun this summer!


Get Details Now!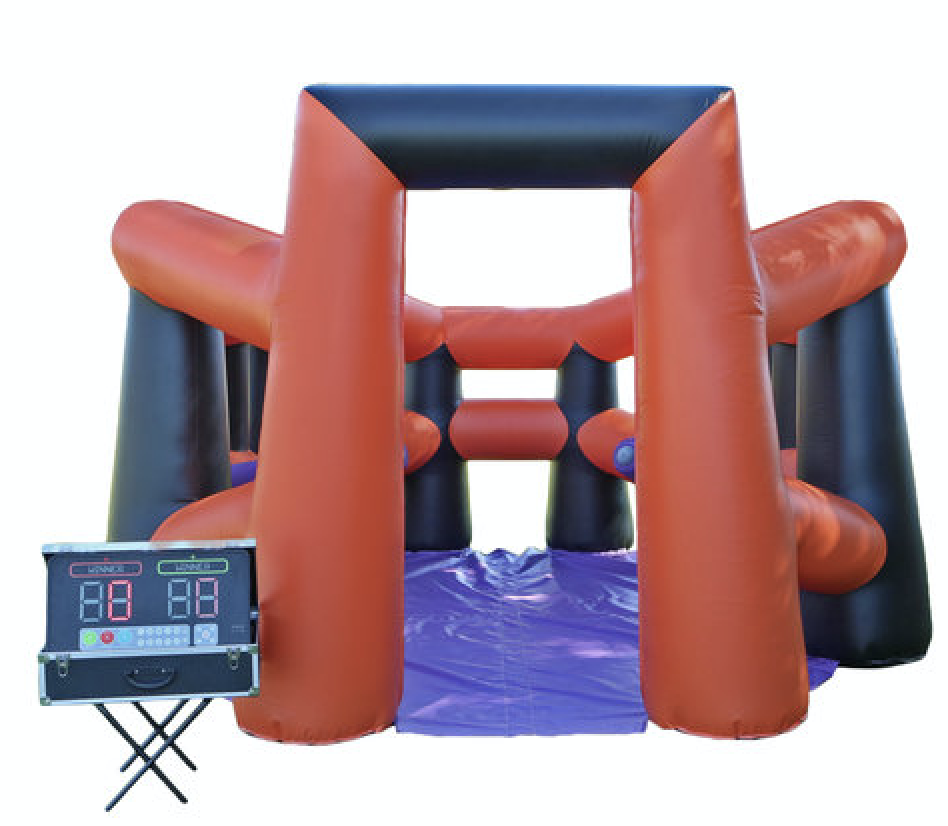 Playzone X2 Interactive Challenge
Iowa Bounce Pro is proud to introduce a brand new line-up of IPS (Interactive Play Systems) for 2019! One of our new systems is the Playzone X2 Interactive Challenge. The objective of this unique game is to use hand-eye coordination, endurance and competitiveness to hit the most lights of your own color and win! Speed, accuracy and head-to-head competition makes this high energy, fast paced game a great experience for all ages! Team Red vs Team Green, who will win?!


Get Details Now!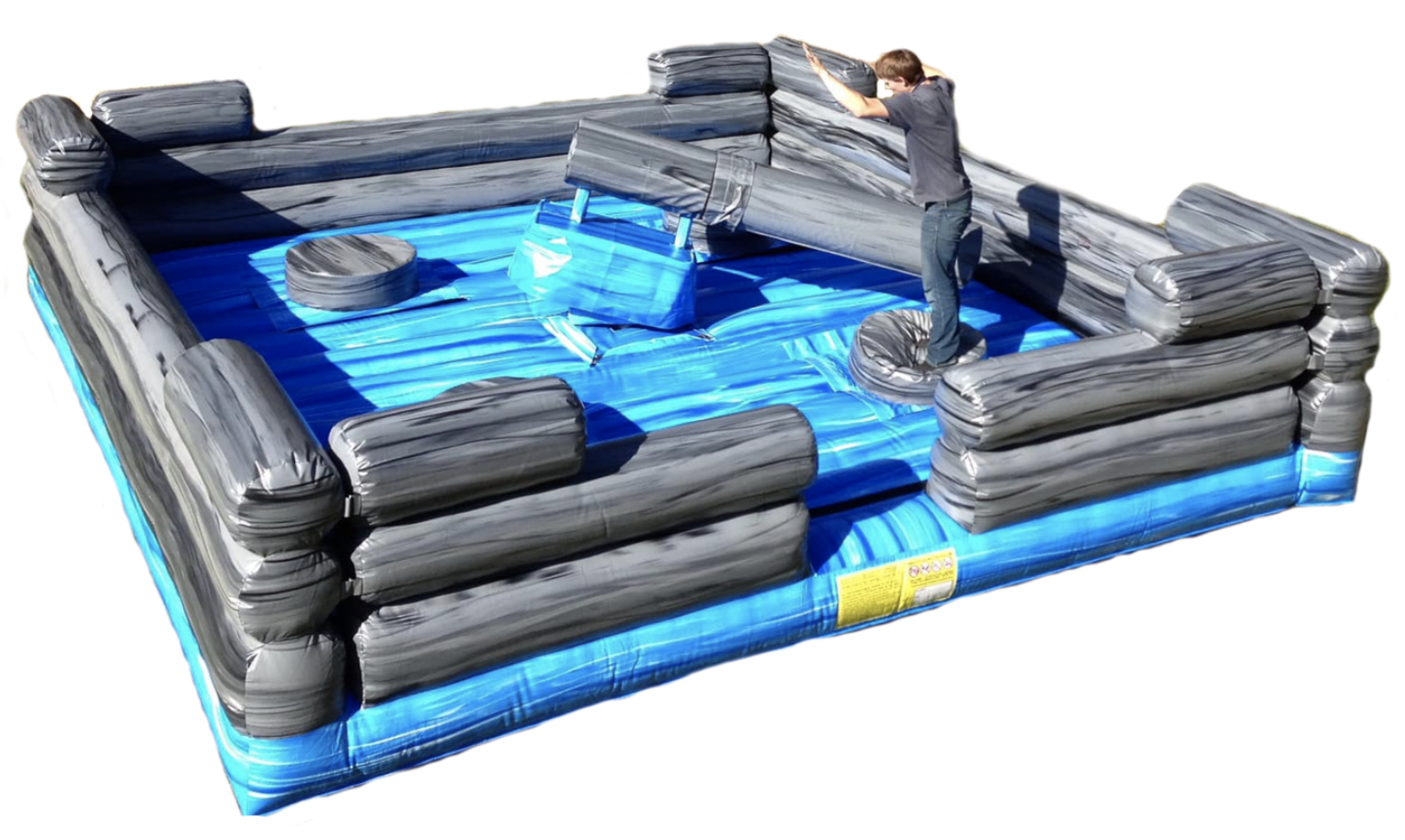 Redneck Wipeout 4 Player
Check out the brand new 4 player Log Slammer Wipeout game from Iowa Bounce Pro. Do you have the courage to step into the ring and face the Log Slammer? Duck and jump over a giant swinging Log arm as it spins and changes direction both side to side as well as up and down! Great for any school carnival, large event or just a reason to have fun! Rent this amazing new ride today.


Get Details Now!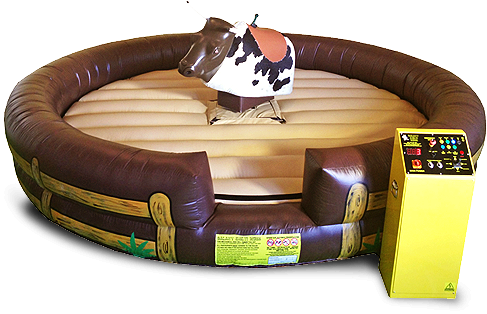 Western Mechanical Bull
A Mechanical Bull rental from Iowa Bounce Pro is a must for any graduation party, festival, school carnival, or company picnic. Iowa Bounce Pro has the best mechanical bull ride options and is sure to get the crowd excited! The bull is the real deal and will buck you! Mechanical bulls are recommend for older kids, teenagers, and adults. Smaller kids can ride the bull with parental approval and can be made to move slower for smaller kids.


Get Details Now!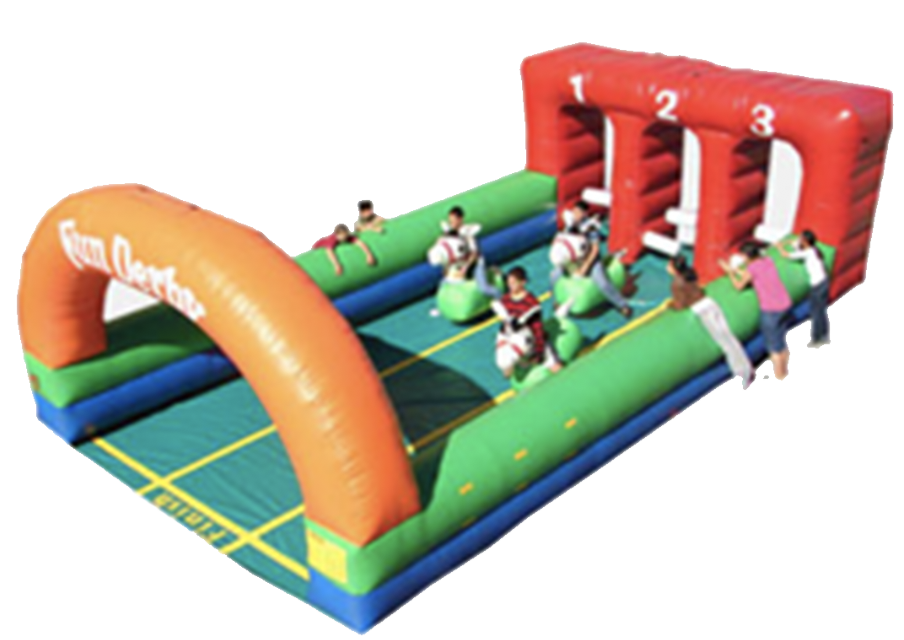 Pony Hops Fun Derby Race
Place your bets & get ready for the fun! Riders will have a blast hopping down this inflatable Race Track, as the crowd cheers on their favorite horse to a photo finish. Our new 3 Lane Package includes multiple size inflatable horses for all different ages from kids to adults. This will be the hit at your next event or party!


Get Details Now!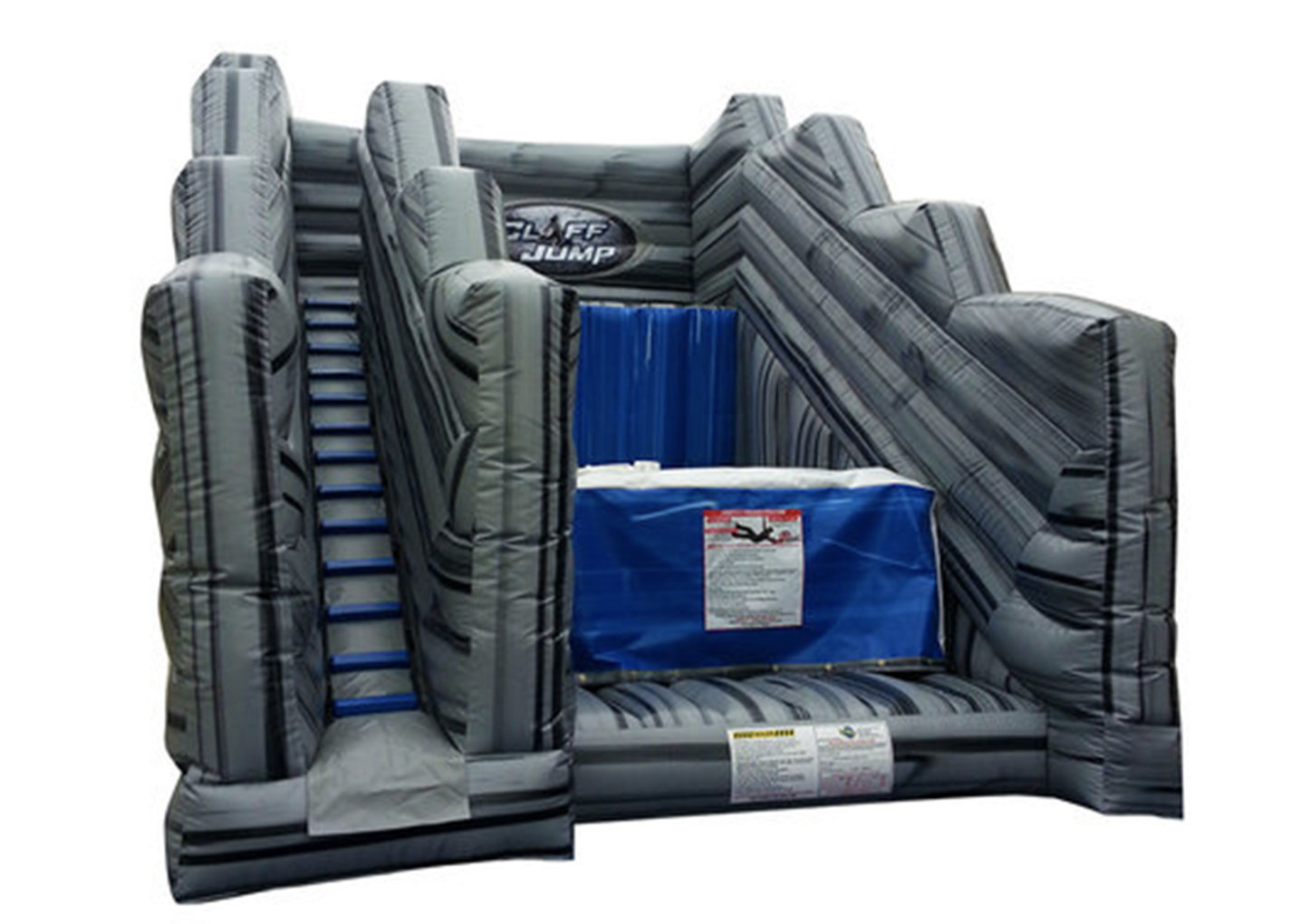 Cliff Jump Stunt Jump
Calling all daredevils!
Are you brave enough to scale the cliff and jump off the rocky summit? The Cliff Jump is a huge climbing and jumping amusement game designed to look like an imposing gray rock wall cliff. Start by climbing up the narrow cliff stairs to the top of the cliff. Look down at the red bulls-eye that shows you exactly where to jump into the super-soft air bag landing zone and jump if you dare!


Get Details Now!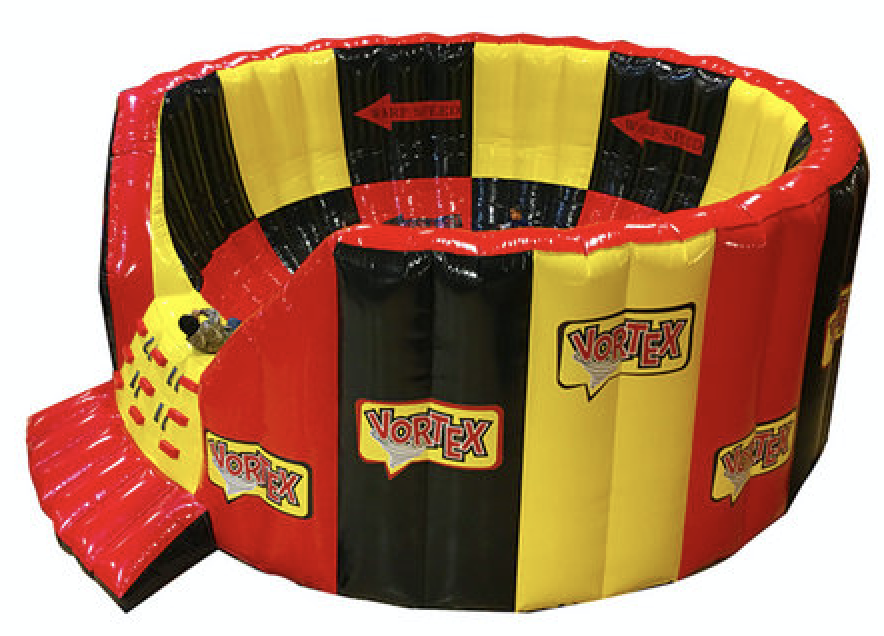 Vortex Interactive Challenge
Ready for some addictive and competitive fun? Iowa Bounce Pro has the answer with the Vortex with Interactive Play System that offers 3 different game modes! This truly amazing system tests your endurance, hand-eye coordination, and teamwork. Also, this is a great game for teenagers and adults! The adults tend to love it even more than the kids and it's like an entire work out!


Get Details Now!
Whether you're planning a company picnic, a school carnival, a high school graduation, or a backyard birthday party - we handle more than just inflatable bounce house rentals. We're proud to offer professional event planning with the best party rental equipment in the area for all your event needs. As you browse our inventory and see everything we have to offer, keep in mind; the more you book, the more you save! Contact one of our associates today. We're here to assist you in making your next event a success!